Internet Marketing
Internet Marketing for Poland, SEO and Google Adwords in Polish
Do you want to sell your product in Poland?
NedPol Business Link advises companies with online marketing strategy for the Polish market: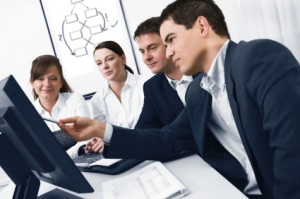 * Online marketing consultancy with a focus on the Polish market (more visitors and higher conversion)
* Search Engine Optimization for Poland (SEO)
* Google Adwords (Google campaigns in Polish)
* Polish social media advertizing
The results of your online marketing activities are immediately visible. We use Web Analytics to evaluate the results.
We have knowledge of the Polish market and also of the internet marketing. Our consultants speak Polish, Dutch and English.
Website Translation Service (Polish Translations)
If you want to sell your product online on the Polish market, then your website needs to be translated to Polish. We are native Polish with the SEO knowledge and we are able to translate your website to Polish with all the SEO requirements. Within a short period of time, you will be able to gain new polish customers and sell your products and services online on the Polish market.
For more information please contact us on: info@nedpol.nl
NedPol helps you analyze your online activities.
If  you have any questions about Internet marketing for the Polish market or other questions concerning investment in Poland, please contact us now: info@nedpol.nl
NedPol Business Link creates new Polish business opportunities, by helping companies to enter the Polish market.
For more information, please contact NedPol Business Link: info@nedpol.nl